Benefits of Intellilink's Towers: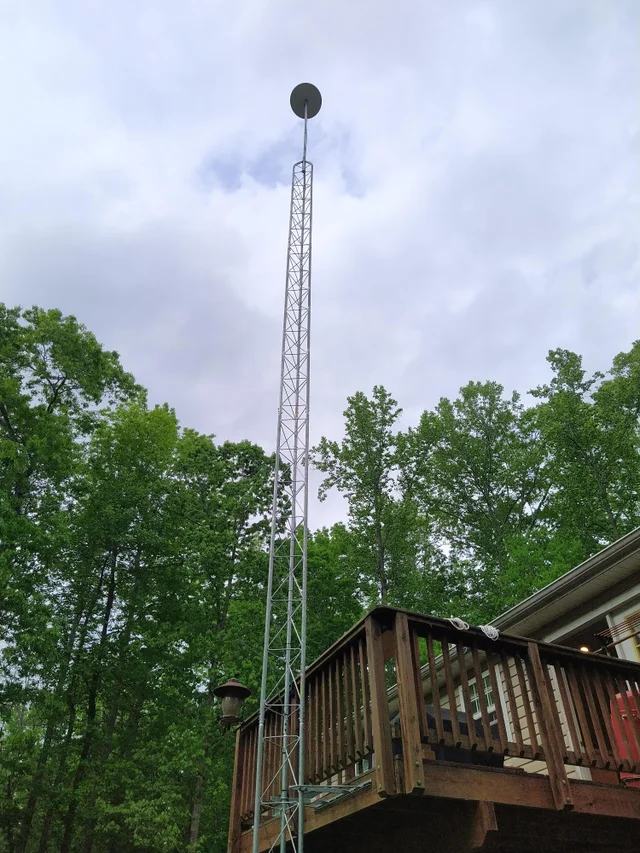 Fixed Wireless Internet Towers for hard-to-Service Locations
Internet Tower Setup Sarcoxie, MO
Internet tower outside of Carthage, MO
Our internet service is distributed through a state-of-the art network consisting of access point repeater towers and other tall structures all across SW Missouri. Consisting of both wireless and fiber optic data connections. Each of these access sites broadcast the internet signal and that is what allows your home or businesses antenna to receive the wireless internet signal.
Our service does require clear line of sight to the nearest access site. There can not be any trees, buildings or other obstructions can block the path. If you do need a tower to get the antenna up high enough at your location to catch our signal or if you were unsuccessful in getting a wireless signal due to trees or hills, we can solve that issue by building a tower or adding a mid-point repeater to go around the obstacle. (Email or Call 417-310-9525 for quote)