Highspeed Internet for SW Missouri!
Internet - Websites - Digital Marketing
Future Proof your Network.
Did you know?
-Make sure your device is directly plugged into your router for accurate results. Walls and furniture can slow down WIFI signals.
Mbps – Megabits per second shows how fast you can stream movies or upload and download files.
Download Speed – This is the maximum amount of data your computer can receive from the internet at one time.
Upload Speed – This is the maximum amount of data your computer can send to the internet at one time.
Ping – The round trip time it takes a single bit of information to travel from you to the destination and then back. A low ping is critical for online games and VoIP.
We maximize the internet.
What's New At Intellilink?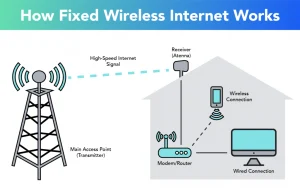 Fixed Wireless Internet Living in a rural area has many...
Read More
Get the fastest internet for your home and business.
Internet service is our specialty. 
We have a speeds available from 100Mbps to 100Gbs+ 
Get more exposure for your business in 2022 with Intellilink Social Media Marketing Service.
Get more customers for your business in 2022 with a shiny new website. Make your website load super quick by hosting with us!
Security Cameras and Monitoring
Secure your business and home in 2022 with Intellilink wide range of security products. 
Share your printers, files, and more even faster in 2022!
Extend your networks indoors and outdoors with fiber, Ethernet, and wireless access points.
Secure your network with our Firewall and VPN solutions,
Stay connected with Intellilink Wireless Internet at the Office, on campus, and at you next event. No matter the project from a few users to thousands we have a solution. 
Get fixed wireless internet service to hard to reach areas and extend your networks reach with our tower solutions. 
Point-to-Point Connections
We provide Licensed and Unlicensed point-to-point  microwave radio links and point-to-multipoint connectivity for remote locations and hard to serve locations.